What does making chocolate chip cookies have to do with data? Join Jennifer Otremba of Nonprofit Data Geeks as she explains through the power of baking how to take the logic model of your organization's operations and turn it into your data model. If you aren't familar with logic models, don't worry! Jennifer explains what they are and how you can make your own.
The basic idea is that everything you have and do in your role, your team, and your organization can be arranged into an interconnected flow of inputs, activities, outputs, and outcomes. Understanding where different resources and operations fit helps you understand how they relate to one another – and, for our purposes here, what you need to track and monitor.
At its core, here's what a logic model looks like, and how it might map to a data model:
INPUTS
ACTIVITIES
OUTPUTS
OUTCOMES
Your ingredients! These might be:
– Partners
– Clients
– Funding
Measuring and mixing up your dough. These could include:
– your programming
– your communication activities
– your services
We made cookies! Your outputs could be:
– counts of goods delivered
– number of people served.
The joy cookies brings. This is why you are doing what you're doing, such as:
– healthier lives
– lower poverty
– higher equity
So you might measure:
– dollars
– counts of products used
– total donors
So you might measure:
– who does what activities
– what inputs are needed by different activities
So you might measure:
– how much of an output you get
– who is receiving what outputs
So you might measure:
– how much of an impact your outputs create
– how much of the problem is left to solve
---
What You Can Do
Jennifer's number one piece of advice for making progress and succeeding with a sustainable data model is to identify (or create!) 'captains of data' in your team or organization. Making this a clear and known hat that some people wear will help you carve out time and support for these captains.
---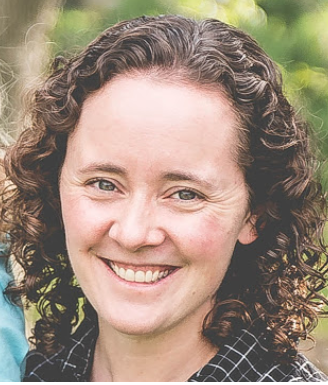 Jennifer Otremba, Founder & Lead Salesforce Consultant at Nonprofit Data Geeks, "accidentalled" her way into data. She has been geeking out on nonprofit data since 2007 when she started as the Program Director at Breakthrough Twin Cities. After 5 years working in a direct service role she transitioned into a data and evaluation role in 2012. In 2013 she successfully migrated Breakthrough's development database from Raiser's Edge to Salesforce and has been a Salesforce convert ever since. At Breakthrough Twin Cities she built a robust data management system that allowed them track almost every aspect of their program and development work in Salesforce. Other nonprofits heard what she was up to and started asking for help, which is how she become a consultant in 2016. Since then, Jennifer has worked with dozens of nonprofits, helping them leverage Salesforce to meet their specific needs. Jennifer has a B.A. in Natural Science from the College of Saint Benedict and an M.Ed. in Youth Development Leadership from the University of MN. When Jennifer isn't busy geeking out on nonprofit data, she and her husband are chasing after two daughters and finding great places to hike with family and friends.
.
---