Data are useful for determining and implementing impactful communications strategies. Hear success stories from communications expert Jessica Montana on how she uses data to identify her key audiences, measure a nonprofit's ability to reach those audiences, and tweak the communication plan to continually improve.
---
What You Can Do
To track and analyze your social media data automatically, try out HootSuite or AgoraPulse with a free trial, or give Metigy's free basic tier a shot.
Check out Facebook's free analytics to track page views and see the demographics of people interacting with you.
---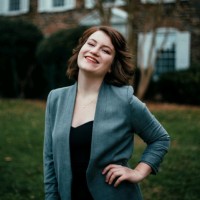 Jessica is a cleared and experienced professional with experience supporting government contracts and mission-focused efforts. She had rewarding successes as a Project Manager, Proposal Manager, Technical Writer, Nonprofit Board Member, Grant Writer and recognized Women in Business Advocate. Her professional peaks are even better when accompanied by teamwork, organized chaos, commitment to excellence, and data-driven results. Jessica works one-on-one with dedicated professionals dreaming up inventive approaches to complex challenges. Jessica delivers results that inspire confidence from colleagues, investors, and other related stakeholders.
You can find her on LinkedIn.
---