e>
"Data speak the truth." Our guest today explains how we can use data to help us see truths that may be uncomfortable, but can help us move forward toward a world where we all have the same chances to be healthy.
Health equity and social determinants of health are hot topics in many spaces today, but do they really mean? How can we use data respectfully and effectively to tackle these huge challenges? Essey Yirdaw of the Colorado Hospital Association offers a nuanced, thoughtful, and practical approach to balancing data with a human-centered focus.
Whether you work in the healthcare space or somewhere else entirely, this episode is rich with ways you can tackle hard human issues with both heart and data. Check out the "Try it now" at the end of this post and episode – every organization with more than one person can take on Essey's challenge!
---
What You Can Do
Essey lays out a flow that organizations can follow as they ask health equity questions that integrates both the human and data sides of these challenges. Each organization's specific challenges, resources, and opportunities are unique, so this framework offers a set of questions that apply well in nearly every scenario.
What: "What can you do? What are you trying to do?" Define your sphere of influence and your desired outcomes. What are the spaces that your organization works best in? What levers can you control?
Who: "Who is being better served or more harmed?" Use data to identify gaps among demographic, geographic, cultural, and other groups.
How: "How are these differences coming to be?" Dig into the mechanisms of the disparities. For example, you might find that increased maternal mortality among Black mothers is driven by more frequently missed and untreated pre-eclampsia.
Why: "Why are these causes happening?" Combine data and people knowledge to determine the why. Is it systemic? Is it a process? Is it a root cause that is within or outside of our control?
---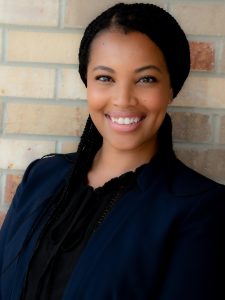 Essey Yirdaw is the Director of Analytics at the Colorado Hospital Association. Essey received her Master's degree from Colorado School of Public Health in 2015 in Health Systems, Management and Policy. Before coming to work at Colorado Hospital Association, Essey worked for over six years at the University of Colorado where she served in several capacities in the Department of Medicine, from program manager to division administrator – most recently working as program manager for the School of Medicine. Essey is most passionate about using data to help health care providers improve patient outcomes in an equitable, quality driven manner.
---