Research will always be done through the lens of the researcher – we can never fully leave behind who we are and how we see the world. But by bringing awareness to our own cultural biases and the diversity of others' cultures, we can mitigate many of the possible errors our blind-spots produce.
Kim Hunt joins Heart, Soul & Data to talk about cultural competency in data collection, analysis, and application. We how culture is more than just nationality or race; culture is any collection of norms (dress, language, observances, morals) that are shared by a group. There is a military culture, a Mid-West farmer culture, and so many more of distinct lived experiences.
When it comes to collecting data and using data to make service or program decisions, we need to make sure wherever possible we include members of the cultures we are serving and studying.
---
What You Can Do
Do a member check on your board, your advisory group, your research council – do the lived experiences there reflect and represent those of your clients or community? If not, what could you do to bring in more direct representation?
---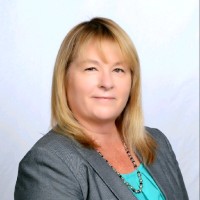 Kim Hunt, PhD has been active in education and the nonprofit sector for more than 30 years. As a Navy Spouse, she moved homes with her husband and two daughters 16 times in 21 years throughout the US and Europe. Dr. Hunt's research focus is on highly mobile military children and their capacity to build resilience, resilience in other highly mobile populations, education, social determinants of health, and military transition. She has over 10 years of experience in program design and evaluation, organizational evaluation, needs assessments, data collection development including surveys, focus groups, interviews, and research. She is currently the Director of Evaluation, Research and Training for Komposset Consulting Strategies, LLC. Dr. Hunt is a Certified Nonprofit Professional and has previously worked with many small and large nonprofit organizations and educational institutions. Dr. Hunt has vast experience working across cultures and holds a certificate in cultural competency training. In addition, Dr. Hunt creates and facilitates evaluation and data collection training for nonprofit organizations.
Dr. Hunt earned her PhD in Leadership Studies with a dual emphasis in Nonprofit Management and Education from the University of San Diego, a MA in Education with a focus on Curriculum Development from University of Phoenix, and a BS in Economics with a concentration in Developing Nations from California Polytechnic State University, San Luis Obispo, CA.
---