There are many methods for data analysis, but we often focus on technical methods. Veena Pankaj of Innovation Network joins me to discuss another approach – participatory data analysis. In this method, the "sensemaking" or interpretation phase of data analysis doesn't take place in a black box (or the analyst's cubicle…) in isolation. Instead, key stakeholders and frontline participants in the project are invited to view the data and results, and provide their own insights and interpretation.
This inclusive method has so many benefits that we explore in this episode. Whether you're new to participatory data analysis, or new to evaluation all together, you'll learn what a sensemaking session looks like, tools you can leverage to facilitate better discussions, why you really should make this part of your portfolio, and how to get started.
Two resources to provide more detail on data interpretation meetings:
Data Placemats & Emergent Learning Tables: Tools to Meaningfully Engage Diverse Perspectives in Evaluation Sensemaking (2020)
Data Placemats: A Facilitative Technique Designed to Enhance Stakeholder Understanding of Data (2016)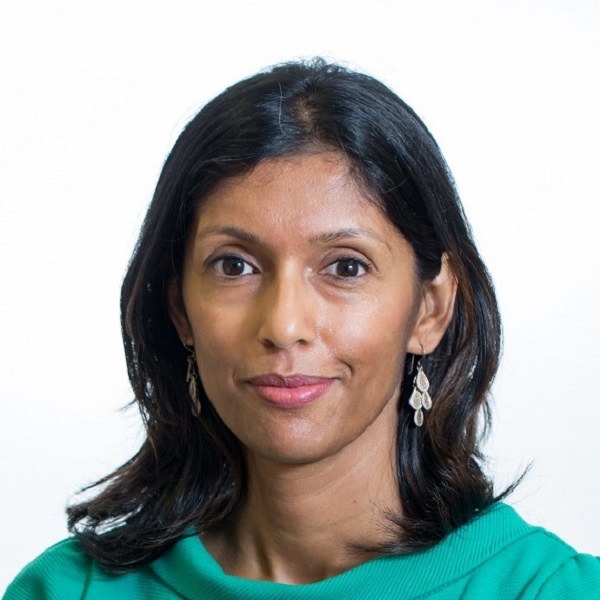 Veena Pankaj is a nonprofit leader with extensive experience in mixed-methods evaluation consulting and philanthropy. As the Director of Innovation Network, she works closely with funders and nonprofits to answer questions about program design, implementation, and impact. Veena is a fierce advocate of participatory learning and evaluation practices that center people and relationships. She offers a learning orientation that draws on a combination of principles from emergent learning and participatory evaluation to engage stakeholders in collaborative learning engagements designed to promote shared sensemaking and advance collective learning. Her experience ranges across topical areas such as health equity, civic engagement, and social justice. Veena received her MA in Social Science from the University of Chicago and her BA in Sociology from the University of Virginia. She has also completed a certification in organization development through Georgetown University, received a master certification in Emergent Learning in January 2020, and received an Associate Diversity Coach certification in August 2021.
Find and follow Veena on LinkedIn or on Twitter at @VeenaPankaj!